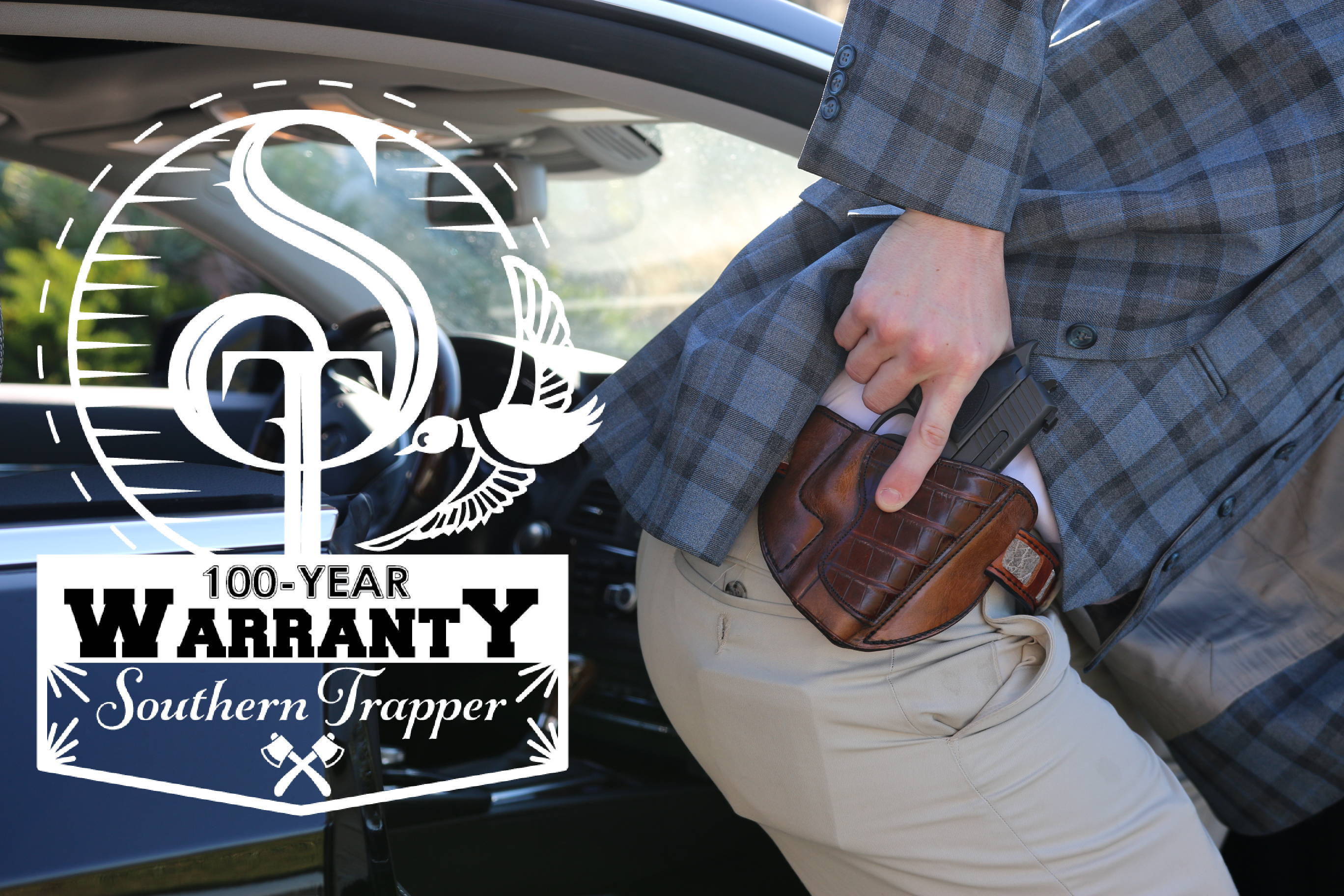 Our Craftsmen Are Standing By - Call 843-501-2771 Today
Quickly transition from OWB to IWB to carry for any occasion. Our open carry combo holsters come with attachable IWB clips for comfortable concealment.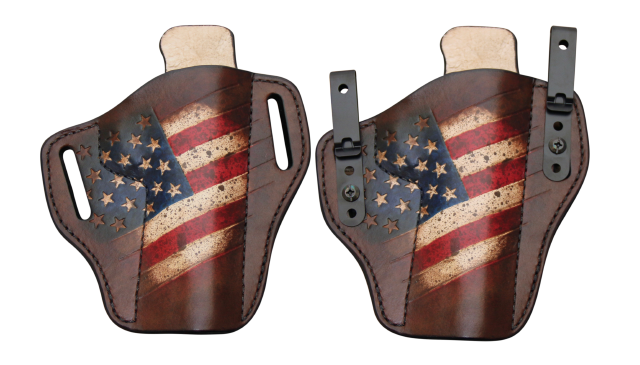 99.1% Customer Satisfaction
"Materials and craftsmanship are superior. It's an absolute perfect fit for my CZ P10z, custom fitted for the threaded barrel and suppressor ready sights. Worth every penny and you'll be handing it down to your kids or grandkids someday!" - Steven of Cypress Tx
"The cross draw is outstanding. Workmanship is awesome and the overall product is just what the doctor ordered. With out a doubt, the best holster I own. Good work and thanks the team that builds these holsters" - Bill of Eau Claire WI
"Was a little concerned about no retention adjustment, but as promised the holster fits like a glove. I will not hesitate to order from Souther Trapper again. Just need to decide which weapon. Thank you Sir!" - Mike of San Antonio TX
"I recommend this holster because of how it feels when I conceal it. My 4" 1911 is securely holstered in it and I don't feel it slide around at all. I carry it on the road when I travel and its a great holster" - Bobby of Sarasota FL
After ordering a new alligator wallet I decided I needed a holster to match. I ordered the holster and anxiously awaited the delivery. It showed up a day before my next IDPA match. Break in on my holster took all of about 5 minutes and it performed perfectly during the match" - Brad of Florence KY
Our leather holsters are designed to outlast and outperform all, and are reserved for a courageous few. Think you're tough? Our leather is guaranteed to outlast you. You won't find a better warranty than our 100-Year Warranty.