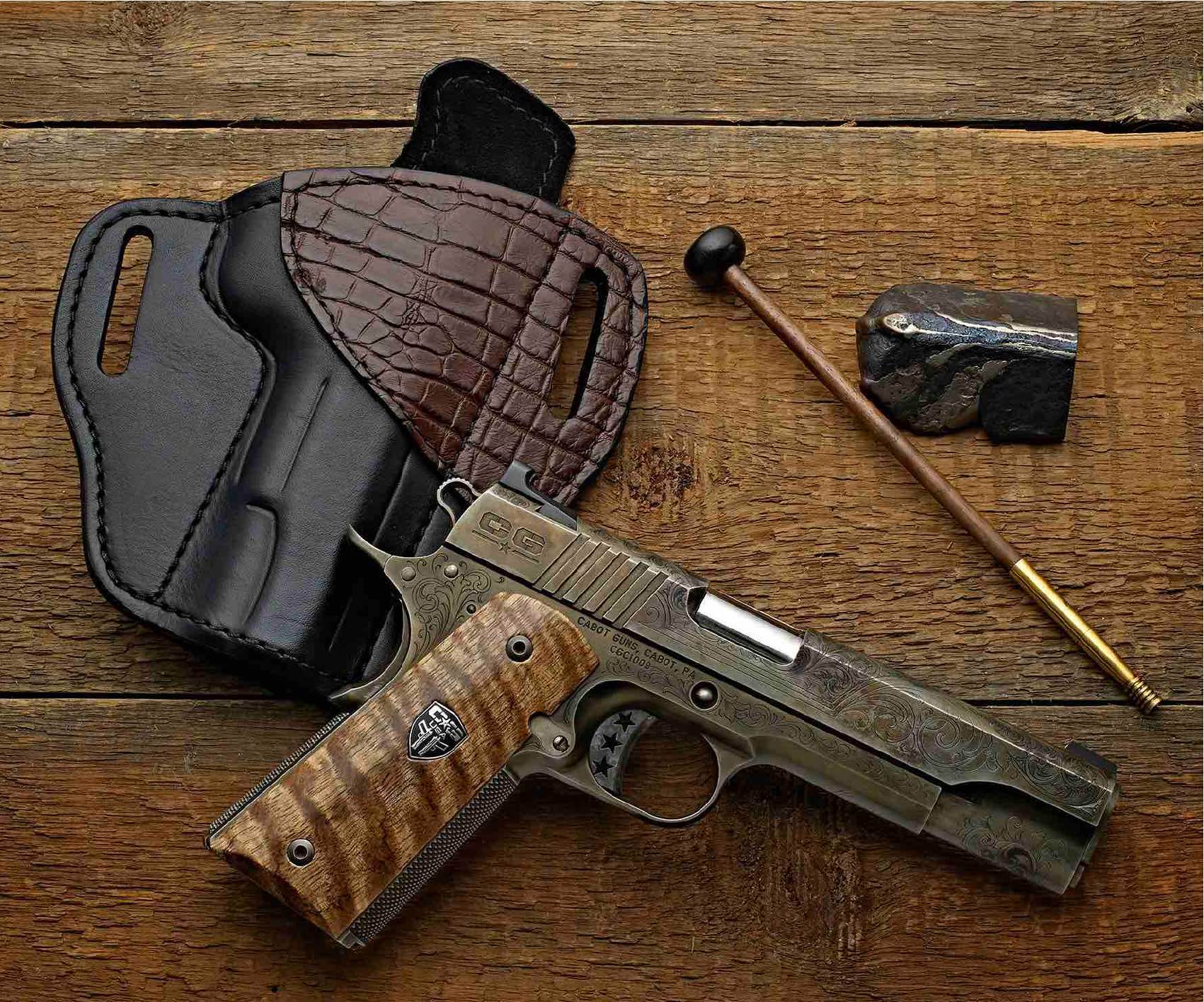 99.59% Customer Satisfaction
"My experience with Southern Trapper has been excellent, both in regards to customer service and the craftsmanship that was put into my holster. I comfortably wear my holster and the custom belt to match daily. These quality products truly are heirlooms that will be past down to my boys someday. Thank you Southern Trapper." -Don of Fort Collins, CO

"Absolutely perfect! The quality is unmatched. This is the only holster I will use for my hand guns. If you spend good money on a nice firearm why not buy the appropriate holster to protect it?" -Jack of Coolidge, GA

"Good quality. Fits close to the body to where there is no printing of my gun. The gun fits into the holster great, fits like a glove. No adjustments needed. My gun does not shift during wear like most holsters. A lot of craftsmanship was put into my holster with quality leather." -Matt of Andrews, TX

"I received the STI holster and am well pleased. Thank you for the excellent craftsmanship! These are, without a doubt the finest quality holster I have seen, not to mention owned. I would not hesitate to recommend Southern Trapper to anyone in the market for a top grade holster. I'll be ordering more in the future." -John of Lexington, KY

"Once again ST has not disappointed in producing a finely crafted, well designed holster. Perfect fit to the M&P Shield. The materials used are second to none & have that warmth you'll never get with a plastic holster. Which is why I own a number of their products. Thanks again Cap'n Bligh!" - Gordon of Aiken, SC

Quickly transition from OWB to IWB to carry for any occasion. Our open carry combo holsters come with attachable IWB clips for comfortable concealment.
Comfortable and Convenient

30 Day Buy-Back Guarantee
Inside Our Leather Holster Workshop
All of our holsters can be made for firearms with red dot sights and laser/lights. You can select your red dot and laser/light from the dropdown menu on any holster product page. Our leather holsters are designed to outlast and outperform all, and are reserved for a courageous few. Think you're tough? Our leather is guaranteed to outlast you. You won't find a better warranty than our 100-Year Warranty.
---