Should Your 1911 Concealed Carry Gun Holster Use Retention?
If you're familiar with holsters, chances are you've heard of retention. The term refers to the way a gun holster keeps a pistol held inside of it. You'll need some different forms of retention depending on whether you're using your 1911 for open or concealed carry.
Passive Retention: No device holding firearm in holster
When open carrying, you may want to use some kind of active retention to hold your gun in place during activites such as: riding horseback, ATV's and motorcycles. Active retention refers to some kind of device that physically holds your 1911 into its holster. In contrast, passive retention holds the gun in place through friction and the holster's design. This is a great choice for concealed carry holsters, when quick reaction time is key.
Active Retention: Device (thumb break) holding firearm in holster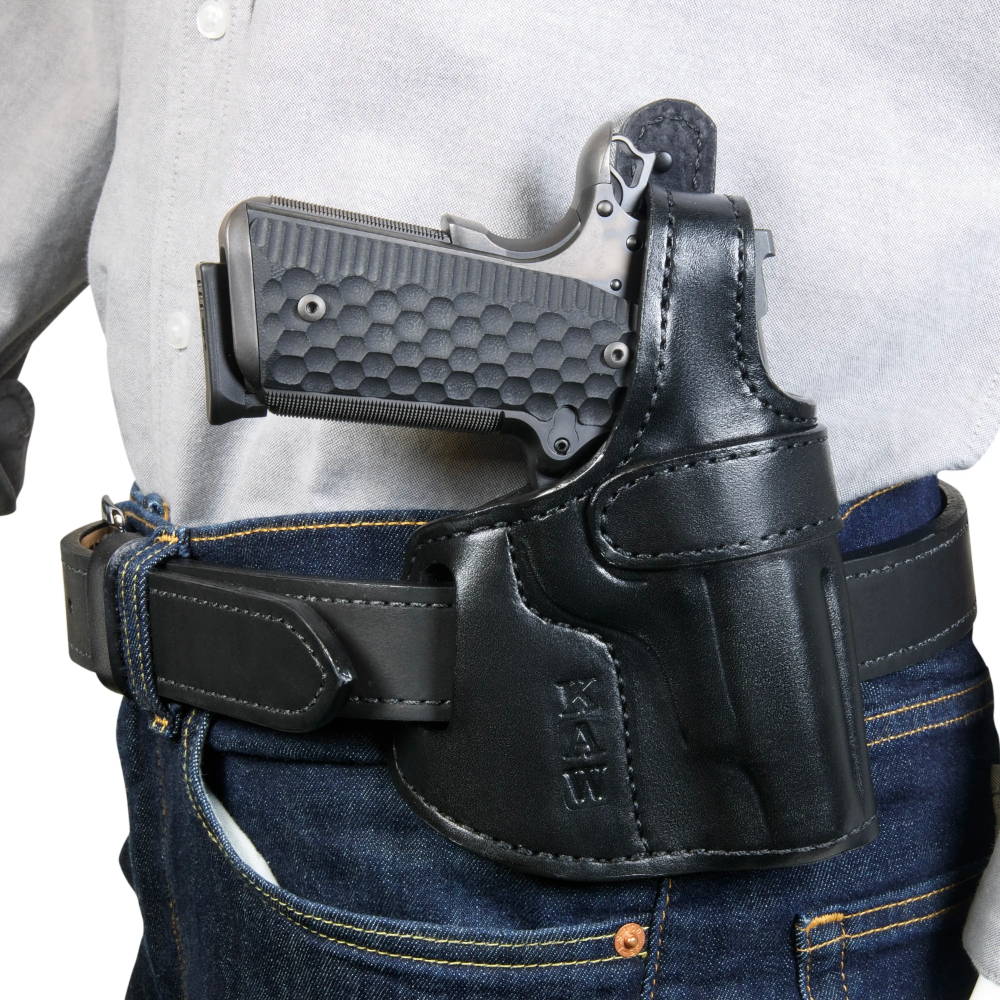 Want to learn more? Sourthern Trapper can help. Check out our full selection of holsters backed by our 100-year warranty.
---
Click To Learn More About:
---