STI Holster Wholesale Program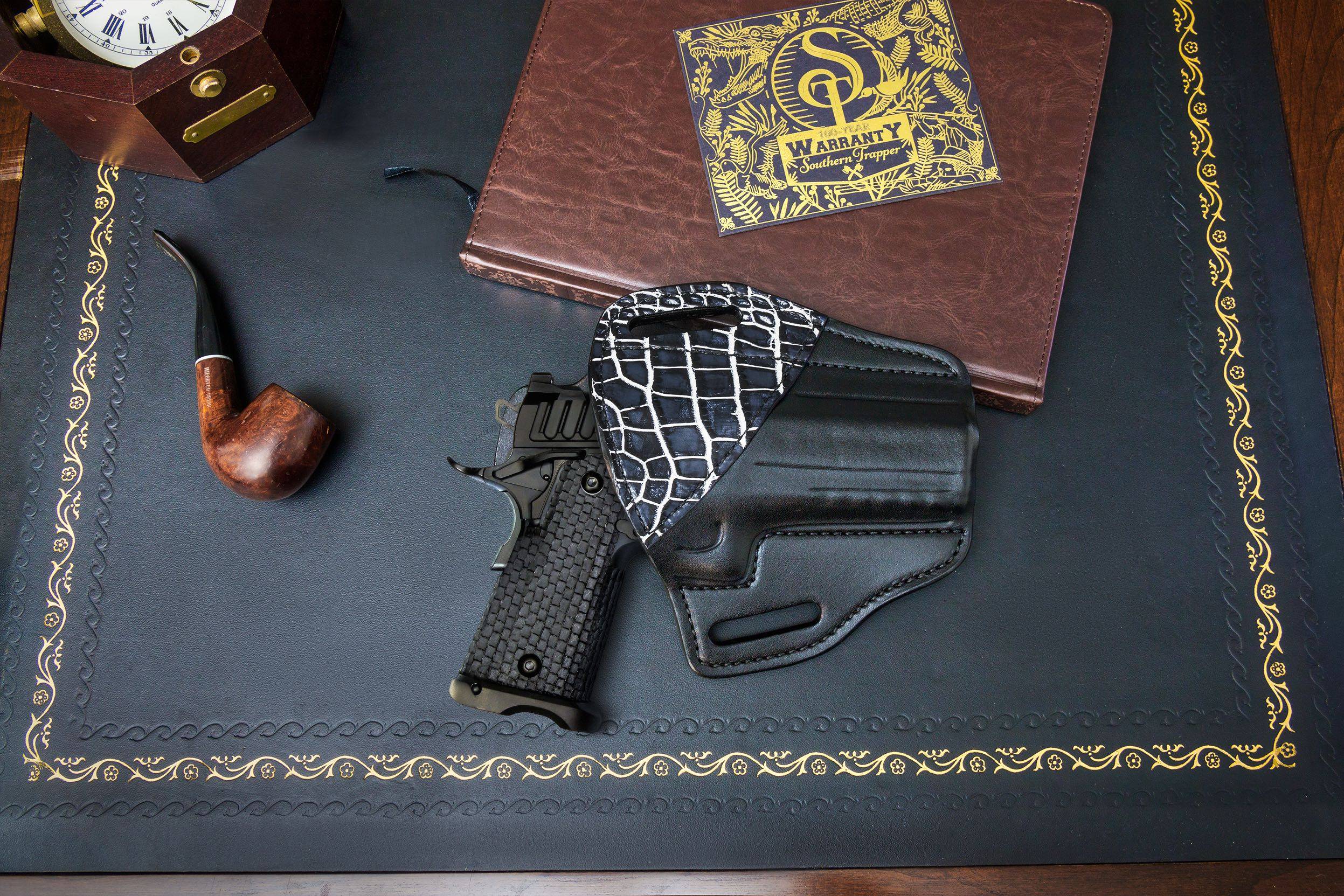 We make leather holsters for all of the popular and hard-to-find STI handguns. Our leather holsters are entirely handmade in the USA and are backed by an unbeatable 100-Year Warranty. With no minimum order quantities or annual fees, our holster wholesale program is ideal for STI dealers who carry a limited supply of STI models. Building holsters for firearms with red dot sights and laser/light attachments is our specialty. As a member of our wholesale program, you'll receive a 25% discount on all of our leather holsters, belts, and mag holders. Interested in learning more? Order a free sample booklet, drop us a line by using the contact form below, or give us a call!
You can participate in our wholesale program with no minimum order quantity or annual fees.
Order directly online or call at 843-501-277 to order by phone.
Each holster is made to order for each specific STI model. Our current lead time is 6-8 weeks.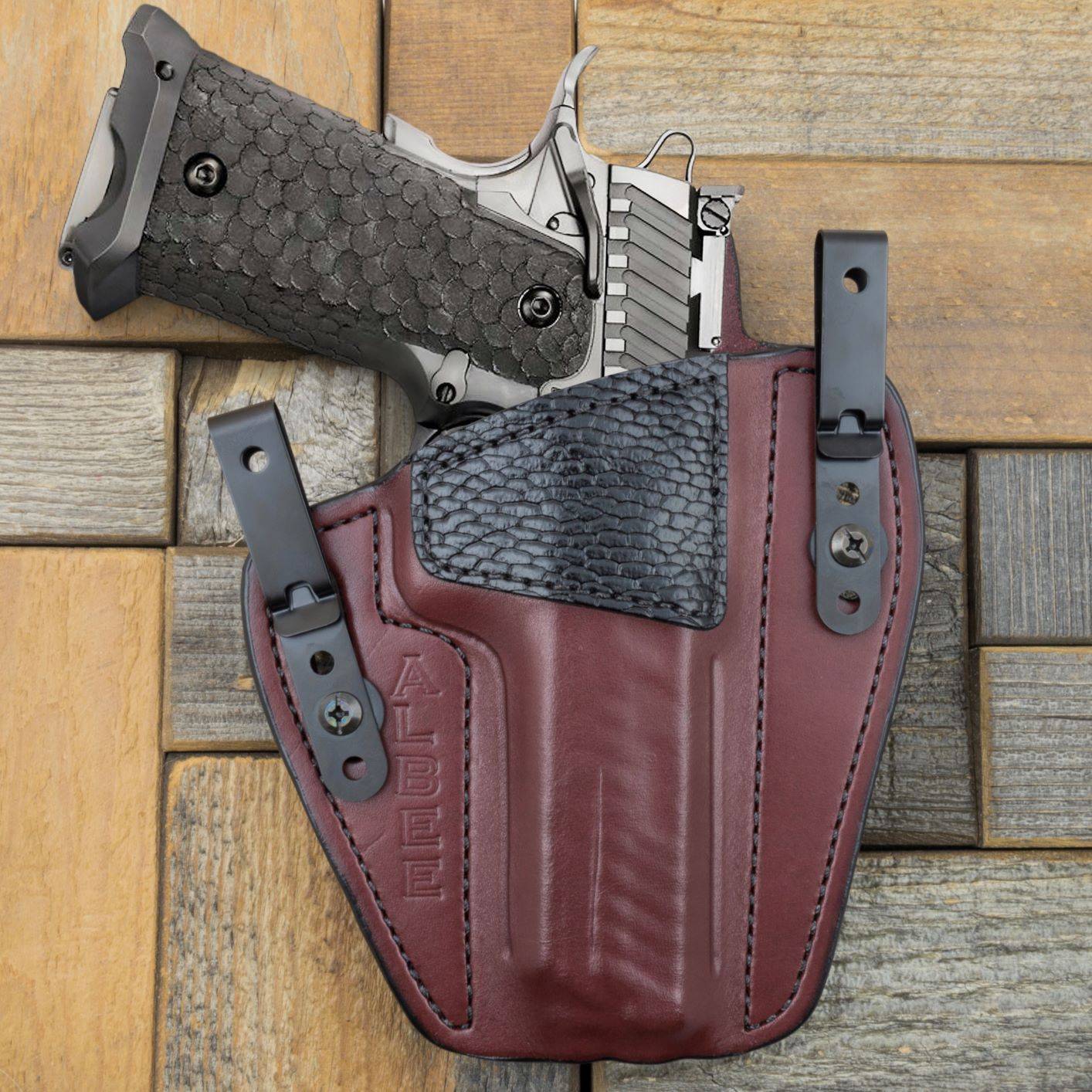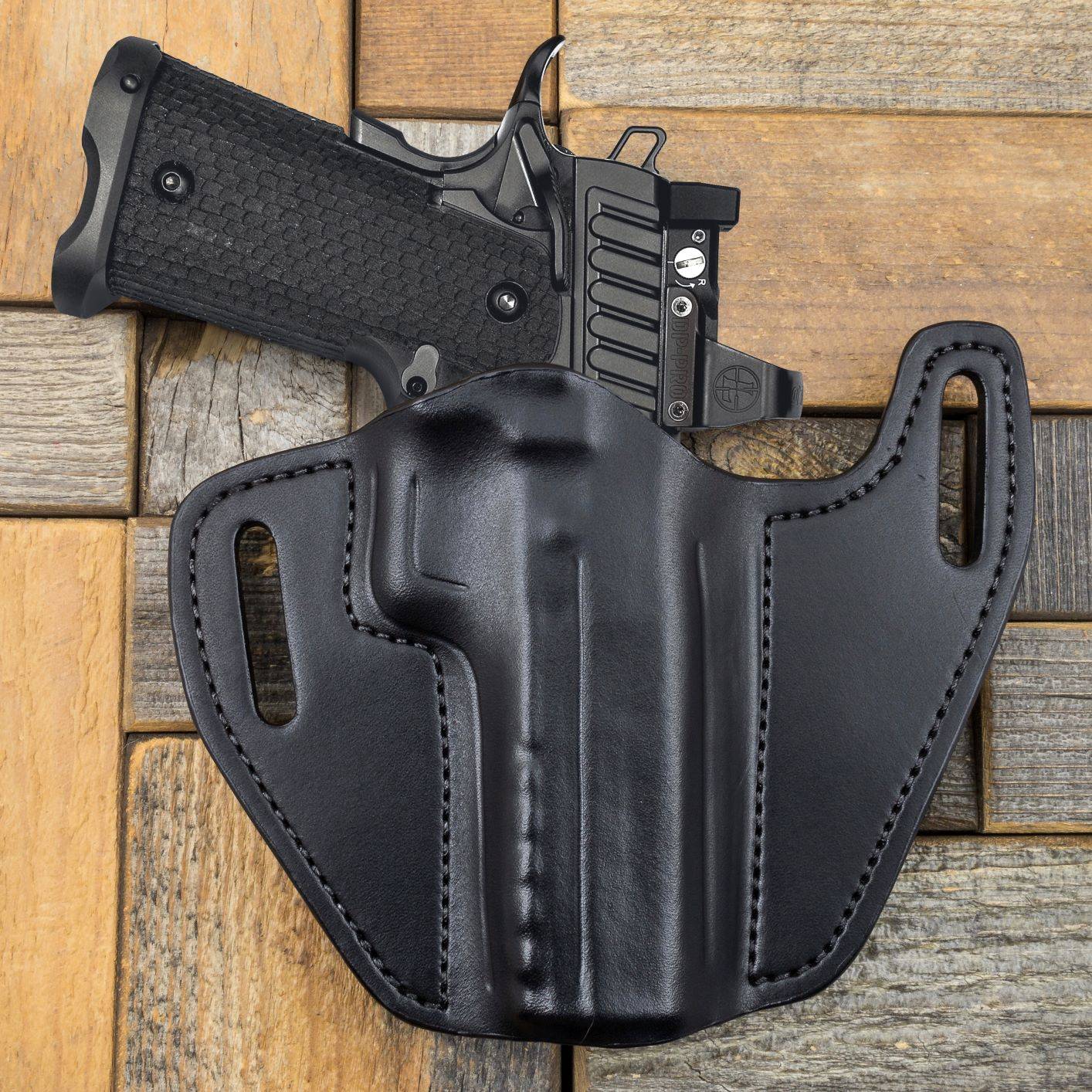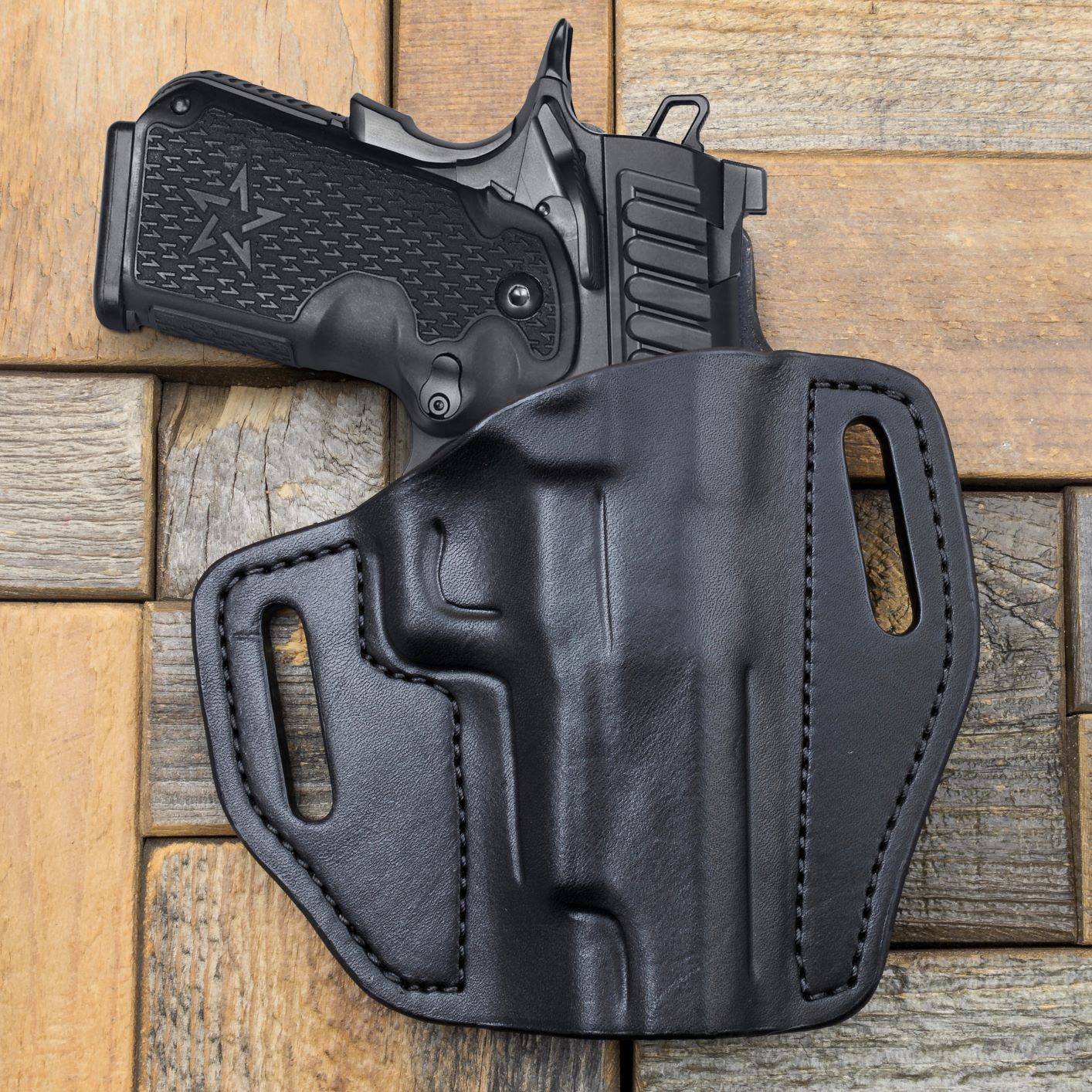 Nitro 10mm Tactical (2011)
Apeiro (2011)
DVC
DVC-0
DVC-3
DVC-C
DVC-L
DVC-P
DVC-S
Eagle (1911)
Omni (2011)
Trojan (1911)
Here's What You Can Expect
Drop Us A Line For More Details