Alligator Hunting Experience
You're Invited To Hunt With
Captain Bligh
on an exclusive invite only alligator and hog hunt in Florida. The two day hunt will take place on Friday ___ and Saturday ___. You must RSVP by ____.
Private 12-Hunter
Hog & Gator Hunt
Each hunter will have the opportunity to harvest at least one alligator and one hog, with the opportunity to harvesting more. Pricing is below.
Live Demonstrations By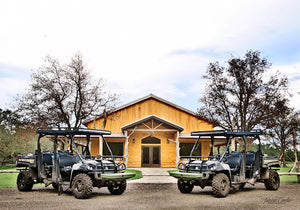 Test Out Unique
Rifles & Shotguns
Blaser will showcase their Blaser, Rigby, Mauser, Liemke, and Minox brands.
Five-Star
Dining
Enjoy three meals per day curated by Chef Mike made from wild game.
Exclusive
Vodka & Whiskey Tasting
Have a glass of Habaneros Vodka with the owner, Jay. He'll tell you all about Texas's favorite vodka. Sample Rigby 18 year malt whiskey as well!
Have Products Made
From Your Alligator Skin
If you choose to have your alligator skin tanned, we will be able to make any of the products you see on our store.
Trophy & Lodging Fees
Alligator Fees
4' - 5'11" | $550
6' - 8'11" | $1,050
9' - 9'11" | $2,500
10' - 10'11" | $3,500
11' - 11'11" | $4,500
12' + |$10,000
Hog Fees
Wild Hog Hunt:  $250 per hog
Trophy Boar: $500 per boar
Lodging Fees
$200 per person per night (includes 3 meals)
Hunting experience is not required to successfully harvest an alligator or hog.
This is a day hunt, we will not be hunting at night. We will break the hunters up into two groups. One group will hunt alligators on day one while the other group hunts hogs. The next day, the groups will switch hunts.
Skinning and Quartering: $20 cash per hog 
Skinning, Quartering and Ribs: $40 cash per hog
Caping of Hog for mounts: $50 cash per hog
Skinning and salting: $30 cash per foot
Tanning - $400-$500 per skin + shipping
Hunters can "trade out" meat. Instead of waiting for their meat to be processed, each hunters can trade raw unprocessed meat for the frozen processed meat and take it with them before they fly out.
You cannot bring your own hunting dog
Transportation to the ranch is not included, which is roughly 1.5 hours from Fort Myers airport. But you can contact ____ to secure your private transport. Uber and Lift is also available.
You should fly into Fort Myers Airport (RSW)
Non-hunters are welcome to stay at the lodge and come along on the swamp buggy during the hunt. There is no non-hunting fee except for the lodging fee.
We can any of the products you see in our store. Including an alligator skin rifle. Here is a link to a catalog with pricing if you provide the alligator skin.
The cost have a rifle made using your alligator skin is roughly $25,000-$27,000 depending on the optional upgrades that you choose.
Each hunter (and up to two guests) will get their own bedroom. Each bedroom have one queen bed and a bunk bed (two beds).
The tanning process takes about 8 months.
You can bring your own rifle if you wish. If you don't want to travel with one, that is no problem. Capt Bligh's alligator R8 rifle will be available to use as well.
Wear clothes that you are comfortable in and not afraid of getting dirty. Alligators have great vision, but camo is not required.
Tipping is not required, but if you enjoyed your time, we recommend a 10-15% tip.
This is a rain or shine event. Lodge fees are non-refundable.