Concealed Carry Appendix Holster
The Urban Holster is a sleek and durable inside-the-waistband leather holster that will rise to the occasion when you need it. This is the most comfortable holster we offer for appendix carry. Made from hand selected genuine cowhide leather, this holster will handle any situation you find yourself in. Our reinforced steel clips are designed to never fail, and provide maximum concealment by allowing you to tuck your shirt around your firearm. If you're looking for an everyday carry holster that is light weight & durable, you've found it. Over time, our holsters are enhanced with wear and form the shape of your body, for an everlasting leather investment. All of our holsters can be custom made for firearms that have been modified with red dot sights, lasers, and light attachments.
Summary of Features
Perfect Fit - Each holster is made for your specific firearm, including firearms that have been modified with red dot sights, lasers, lights, and threaded barrels

Secure - Sewn extra tight to provide excellent retention

Comfortable - Full size sweat guard provides comfort and prevents the transfer of moisture from your body to the firearm

Protects your firearm - Made from smooth leather to protect the finish on your firearm

Optional suede upgrade - Upgrade the interior of your holster to suede to provide additional protection to your firearm's finish

Full Coverage - Each holster will fully cover the trigger guard and barrel, your firearm will not stick out of the bottom
How To Order
Please use the drop down menu to select your firearm make and model. You will be able to modify your holster to be made with a laser/light, red dot sight, thumb break, or have it lined with soft suede. A red dot refers to an optic on the slide, not a rail-mounted or grip laser. You will also be able to add a matching single mag holder or gun belt by using the drop down menu. If you have any concerns while placing an order please include your questions or comments in the notes section. You can request a phone call to confirm the details of your order if you wish. For those that prefer to order their holster over the phone, please call us at 843-501-2771.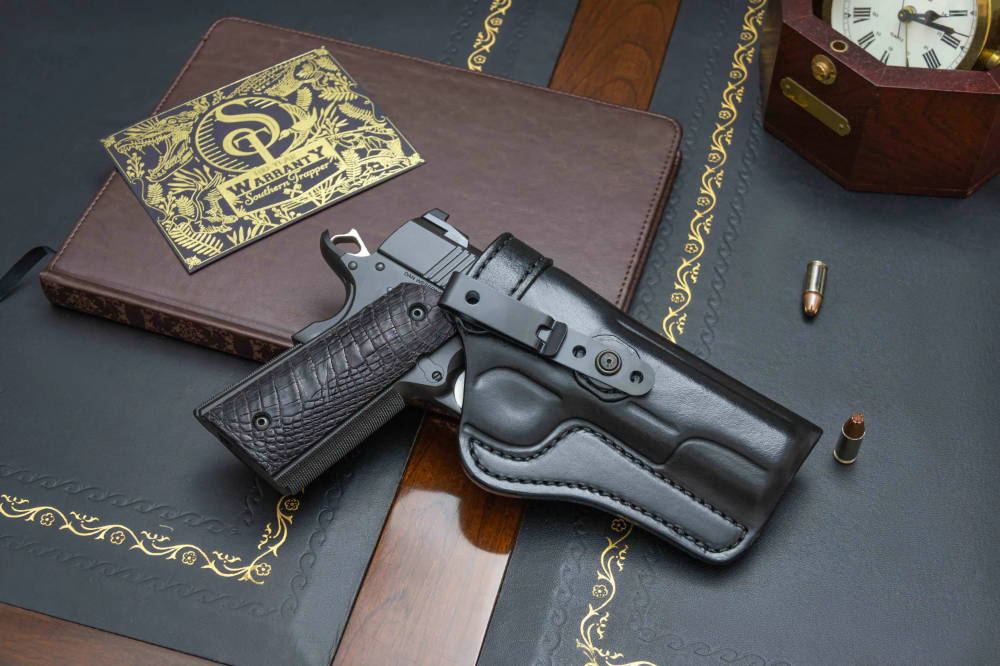 The North Pole is not the only place with a magical workshop - Discover the tale of Southern Trapper and the magical craftsmen behind it.
99.1% Customer Satisfaction
"Wow!!! Fantastic fast shipping and excellent customer service with Dane. The quality of the leather and workmanship is 2nd to none. Just a fantastic American Company offering a true American made product!"
- Roger of Oelwein, IA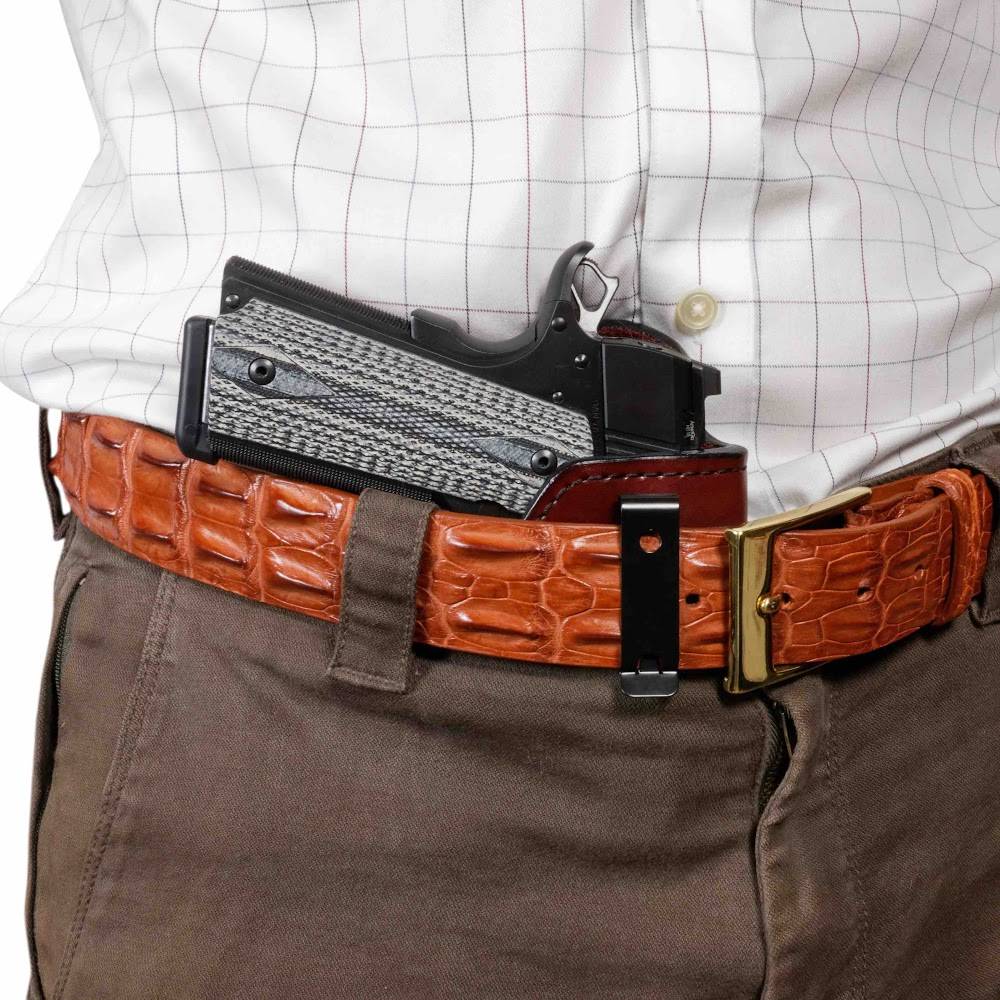 Appendix or Strong Side...
The Urban holster is designed for both appendix (10:00-2:00) and strong side carry, at approximately 3:00-5:30 on your hip. It is designed to carry your gun with a 15 -degree forward cant (angle), and is adjustable. This helps to maximize the ability to conceal the firearm. It also aids in a quick, smooth draw and presentation.
Comfortably draw and re-holster the firearm...  
Made specifically for each firearm, our holsters are individually built for each pistol, to ensure that each holster has excellent retention and fits like a glove. During the fitting process, your holster will be molded with a hydraulic press to form the shape of your firearm - your holster will fit like a glove.  
Leather with "Gentleman-like traits"...
Our holsters are soft & strong, yet quietly ready for anything. We pride ourselves on offering undoubtedly reliable holsters that are comfortably casual, even while under pressure. The water resistant finish provides protection against rain, sleet, and snow. Our leather holsters age with a natural patina and will enhance with wear.  
The reinforced opening makes it easier to re-holster the firearm under normal and stressful situations. You'll be able to safely and confidently re-holster your firearm, without the holster mouth obstructing your access.
Never sacrifice quality and never mass produce...
Nothing profoundly satisfying happens overnight, including our holsters. Our team of master craftsmen delicately handcraft each holster entirely by hand. While you may think we're out fishing, we're actually meticulously perfecting your holster to ensure it provides generational satisfaction. Your grandkids will enjoy it as much as you did. Our current lead time is about 8-10 weeks until your holster ships.
Field tested by Dads, Cowboys, Professional Athletes, Game Wardens, and by our nation's war hero's, our collections will outlast and outperform all. Like a great hunting dog, our holsters are there when you need them. We've spent months in development by spending weeks in the duck blind, days in deer stand, and weekends on the river, all to ensure each product will withstand a lifetime of abuse.
We understand that there may be circumstance where you want to return a product. If you would like to return a product, simply contact our customer care department (Orders@TheSouthernTrapper.com) within 30 days of the ship date of your order. All returns are subject to the conditions listed here. In summary, products that are customized with initials, lights, lasers, and red dot sights are non-refundable. If there is an issue with how the holster fits, we will work with you by fixing or remaking the holster for you.
Can you make a holster for a laser/light/red dot sight?
Yes. We will be able to make a holster for your firearm that has a laser/light/red dot sight. You can select your attachment model from the dropdown menu or you can order over the phone.
Will you call me to confirm my order before you being making it?
Yes, if you request a phone call confirmation through the drop down menu we will call you within 48 hours to confirm all of the details of your order. You will have the opportunity to make changes, choose your colors, or cancel your order.
My firearm/laser/light is not on your list, will you be able to make a holster for it?
Most likely yes. New models are released every month and we try to update our drop down menus as frequently as possible. If you have a very rare/unique laser/light, we will still be able to make a holster if you send it to us. If it turns out that we cannot make a holster for your firearm we will promptly provide you with a full refund.
Can I order a matching belt, mag holder, gun grip or shoulder holster?
Yes. We will be able to make a matching belt, mag holder (single or double), gun grip, or shoulder holster. The price will depend on the type of leather and other customizations. After you place your order our craftsmen will call to confirm the details. They will also ask you if you would like to add anything else to your order.
Do I need to send you my firearm to make the custom holster?
No. We use replica gun molds to make our holsters.
Can I choose the angle (cant) of the belt slots?
Yes, we can make the belt slots at any angle. Generally we recommend a 15-degree forward cant. If you would like to modify the belt slots, please select "request phone call to confirm order" and we will confirm these details during our phone call.
Are the metal clips adjustable?
Yes, the metal clips are adjustable. You can adjust the clips for height and angle.
If I lose one of the metal clips or hardware, will you replace it?
Yes, we can replace any lost clips or hardware.
How much retention will the holster have?
All of our holsters are made for each specific firearm and will be made very snug. Your firearm will not wiggle around or move in the holster. You will be able to adjust the amount of retention by breaking in the holster. We provide break-in instructions with all of our holsters.
Can I remove my thumb break or add a thumb break later?
No. After the holster is made it cannot be modified to remove or add the thumb break.
If I do not choose to line my holster with suede, will the holster scratch the finish off of my firearm?
No. Our holsters are made from vegetable tan cowhide leather that has been resurfaced and slicked to be smooth. The suede lining is softer, but our unlined holsters will still protect the firearm's finish.
What happens if the holster does not fit?
When a holster does not initially fit it is almost always because it has not been broken in yet. Our holsters are made from genuine leather and require a break-in period, just like a new baseball mitt. If the holster is too tight after breaking in we can stretch the holster at no additional cost. If the holster does not fit the firearm after being broken in and stretched we will remake the holster at no additional cost.
What is your return policy?
Our craftsmen do their best to build each holster to your specific requests. We do not carry an inventory of custom holsters, therefore we will not be able to accept a custom holster as a return. However, we will work with you to resolve the situation on a case-by-case basis.
How will you ship my order?
We offer complimentary USPS shipping, but you can also pay for UPS delivery as well.
Will I receive a notification when my order ships?
Yes. You will receive an email or text message with the tracking number when your order ships.
Can I send you my rare gun so that you can make a holster for it?
No. We use replica gun molds to make our holsters and we do not need you to send us your gun. We will use a two ton press to mold your holster, which could bend the barrel or frame of your firearm. Therefore, we will not allow you to send us your firearm.
If I already own a holster that I like, will you be able to recreate it?
Most likely yes. Please email us photos of your holster to Orders@TheSouthernTrapper.com
We will be able to make a holster for a firearm with high rise or suppressor height sights. Please mention this in the notes section or request a phone call confirmation.
We will be able to make a holster for a firearm with a compenstor. Please mention this in the notes section or request a phone call confirmation.
Will the holster cover the entire Firearm?
Yes, the holster will cover the full barrel and slide of your firearm. Your firearm will not stick out of the end of the holster.
Will the trigger guard be covered?
Yes, the holster will cover the full trigger guard. Your trigger guard will not be exposed.
We will be able to make a holster for your firearm if it has laser grips. Our holsters will not interfere with your laser grips.
Yes, you will be able to select "Add Thumb Break" while using the drop down menu.
Will the holster collapse after drawing my firearm?
No. Our holsters are made with very sturdy leather that will maintain the shape of your firearm over time. Holsters made with trim pieces provide extra shape support and will help prevent your holster from collapsing while carrying IWB.
Are the IWB Clips Tuckable?
Yes, our IWB clips are tuckable, meaning you can tuck your shirt in around the clips for ultimate concealment.
Is the bottom of the holster open or sewn shut?
No, our holsters will have an open bottom unless you specifically request to have your holster sewn shut.
Does the type of leather affect retention or durability?
No. Whether your holster is made from cowhide or alligator will not affect the retention or durability of your holster.
Can I upgrade to an UltiClip?
Yes. Please call us at 843-501-2771 so that we can add an UltiClip to your holster.
The Generational Guarantee - Leave Your Children Something To Fight Over
100-Year Warranty - 
Our philosophy is simple - Exceed our customers expectations no matter the cost. We'll never mass produce, we'll never sacrifice quality, and nothing will ever leave our shop unless we're certain it will last 100 years. Every piece of leather is built with pride and integrity to provide a lifetime of satisfaction. We're so confident in our talented craftsmen, durable materials, and outstanding designs, that we warranty them against workmanship for 100 years. This warranty applies to products used responsibly. Exposure to chemicals like chlorine, detergent, or conditioners that result in a breakdown of the material or damage caused by misuse (dog chewing, water exposure, broken zippers, or road rash, etc.) will void the 100 year warranty. 
If your product does not hold up in the conditions it is supposed to, we'll fix it or replace it. If for some reason we can't fix it, we'll give you store credit. You can contact us by emailing Orders@TheSouthernTrapper.com. 
To receive our 100-Year Warranty, you must register your product with our Warranty Department within 30 days of receiving it in the mail. Click here to register your product. 
30-Day Money Back Guarantee - 
When you order a product that has NOT been customized with initials, laser/light/red dot sights, or different colors, you'll receive a 30-day money back guarantee. If the item you receive is not what we described it as, please contact us within 30 days and as long the item is in like-new condition, we'll refund or exchange the item for you. Please contact us by email at Hello@TheSouthernTrapper.com and attach photos with your order number and describe the situation to us, and we'll get back to you quickly. To fit properly, our products require a break-in period before they will function as intended. Here are instructions on how to break in a leather holster. Items that have been customized or custom made cannot be exchanged, returned, or refunded for store credit. Examples of "customized" orders includes: products that have been customized with initials, embossments, lights, lasers, red dot sights and other available customizations. This guarantee does not cover unintentional customer mistakes, such as choosing the wrong gun, the wrong size or color, or the wrong hand orientation. 
Contact Us - Please either email us or use the contact form below if you have any questions, concerns, or comments. 
Customer Reviews
Write a Review
Ask a Question
11/25/2021
Jorge H.

United States
Beautiful Holster
After almost a full year of trying different mainstream holsters I finally caved and went for a custom leather holster. Now this is quality! This is comfort! I'm so in love with my holster for my EDC I ordered a second one for another gun. Its just exceptional. I will be doing business with Southern Trapper for many years to come.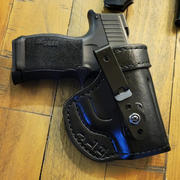 11/03/2021
Jacob

United States
Needed a different clip? Yes. Needed better customer service? 100%
Once I get the new clip I will update. I love how your response skipped over the critical issue that would have prevented this whole thing entirely: your customer service. What do you think about your customer service specifically saying via email in advance: "The holster is designed so there will be a cut out with from for the RDS not to hit." in response to my concern? And then when that turned out not to be the case the very same person defaulted to "buy a new clip, we made the holster right, some people like having the RDS below the wasteline." What the heck is that? A customer asks about a concern before completion of the holster. You guys say its nothing to worry about it. And then when it happens - I get that sort of response? lol its a $175 holster.... I asked about it. Even when I emailed with my initial concern - would that have been a time to say your clip may not achieve this for me and I could look at buying a separate one just in case? Again - its like no accountability and your whole response is like I just ordered something and decided at once I got it that I didn't like it. I was trying to get ahead of the issue. You guys told me it wouldn't be an issue. And then when it was - your whole response was if I had not brought it up in advance. If I had not emailed my concern in advance and then got the holster and got the poor fit - I would have considered that my responsibility and fault. But that's simply not what happened. Had you guys even thought "well, maybe we could have handled that better...we can spare the extra cost and hassle of buying a new clip and sending it to this customer who spent over 400" - maybe I wouldn't have even felt the need to return everything possible I could? Come on... I'm giving an honest review and even said that its a great holster for non RDS . You're trying to publicly dismiss it and minimize how poorly you guys handled it from a business and customer service end. And the fact that I basically only spoke with Aidan - also just poor human interaction. You're not some major corporation with 20 levels of management a decision would have to go through to try and individualize your response and action. You had more options to choose from and you chose the one that benefited you the most without a single thought to me.
11/03/2021
Jacob S.

United States
5 stars if you do no need one for a firearm with a RDS. 1 star for customer service and it being made for RDS
I ordered one for my Kimber Mako R7 w/ RDS right when it came out. After some time looking at the pictures online with an example of one cut to accommodate a RDS. I was worried that the cut out and height of the holster would cause the RDS to crush into the belt line/pants with any sort of movement. I emailed Aidan to express this concern. I asked about options for the adjustable clip. The exact response was : "Hi Jacob, Thank you for reaching out to us about our IWB carry holsters. The holster is designed so that there will be a cut out with enough room for the RDS not to hit. Also the IWB clip is designed with three holes to allow for someone to change the rise on your belt to lower or higher when needed. The IWB clip has a pivot point on the holster so that it can be turned in 360 degrees to provide any cant you would like. Respectfully, Aidan Chief Happiness Officer" Then I got the holster it did exactly what I was worried about. The only way I could avoid this was if put the clip at its highest setting where the actual top of the clip is - which caused the holster to ride too high and left half the metal clip down below the actual holster which would have left it exposed to damage and discomfort on skin/body. I called and emailed. Over the phone he told me that they made the holster correctly, he was "sorry" my concern wound up to be true, told me that other people that have RDS on their EDC gun leave it even below the belt line tucked in. His email response to when I initially expressed my concern which he assured me would not be the case versus what he told me after I sent him pictures of it and told him it ended up being a problem - is abysmal customer service. He emailed me a link of a different metal clip to purchase to see if that helps. Out of frustration with this - I am returning the belt and mag pouch which they will not be providing me with the label for. It's not the money - its the principle. I pay like 175 for the holster, express a concern about it or ask for modification, get reassured, then get the holster and have the issue I was worried about and then Aidan and the company took ZERO responsibility for this and could not even be bothered to cover the $30 cost for an extra clip and a shipping return label. They literally did nothing. I have ordered custom leather holsters from Falco, Kusiak, Bianchi, Vegas Holsters, and even Galco. If there were any issues at all - they always attended to them and it did not place any financial burden on me. If they misspoke in a communication to me about a concern - they took responsibility for it. I never paid shipping for returns (even across the world). I was never told to simply go out and purchase something else myself to see if that works. I think the holster is 5 stars if you don't need it for a RDS. If you do use it for a RDS you better be "one of those" who wants the RDS hidden under their belt/pant line(?!) then you can also give it 5 stars. But if you want a holster that accommodates a RDS that does not crush the sight into the pants/belt - this is not it. If you want to purchase a holster from a company that does not just present active, excited, fantastic customer attention...right up until they made a mistake and could do a little more to help fix it - Southern Trapper is definitely not it. Absolutely ridiculous and such a shame. It would have been so easy for them to work with me on finding a solution. But at the end of the day it was "yeah you emailed us and we gave a response that old you your concern wasn't anything to be worried about. Oh, you got the holster and your concern was warranted? Well other people wear RDS below the wasteline... you can go ahead and order a different clip yourself... I guess we'll take the return of the other items under our normal return policy but we're not even going to help with that." Here I am - someone who buys like 3 holsters for every gun I have... and they chose this route over prospect of a lifetime or at least long term customer.
11/03/2021
Southern Trapper
Hi Jacob, I am sorry to hear that you are unhappy with the holster because you did not like any of the 3 hole settings of the clip. The best option for you is to try a different clip, particularly the "UltiClip". I apologize that we could not buy the UltiClip and send it to you for free, that is not a clip that we carry or sell.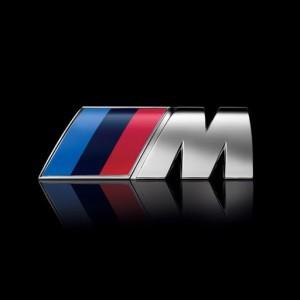 TM
10/29/2021
Thomas M.

United States
Urban Holster for Staccato C2
My experience from start to finish was absolutely excellent! Communication throughout the process was fantastic and wonderful to see from a company. The finished product is flawless and fit is superb! This is now my go to holster and just ordered one for my Nighthawk Custom Counselor.
09/02/2021
Albert ".

United States
Absolutely outstanding
Absolutely outstanding workmanship! Love the design of this holster where it can be moved depending on circumstances.